March 10th, 2019 - Wolfe Wins Icebreaker 30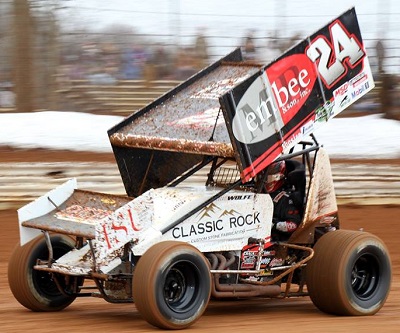 March 10th. It took a few weeks for the Icebreaker 30 at Lincoln Speedway in Abbottstown, PA to finally get underway, and despite the grounds still being covered in snow, Team XXX was out in full force with Lucas Wolfe rolling to victory. Lucas led all 30 laps in the Mike Barshinger owned XXX on the fast and narrow surface.
March 9th, 2019 - First Win of '19 for Emerson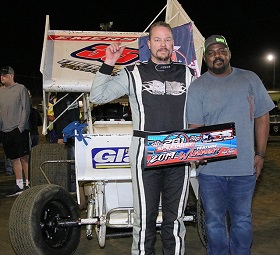 March 9th. The Texas Sprints Series made an early season appearance at 281 Speedway in Stephenville, TX on a cold Saturday night. On the heels of a sixth to third run in his heat, Jeff Emerson earned the pole for the feature and made the top spot pay off, taking home his first win of the year in his XXX.
March 9th, 2019 - Lewis Leads SUS at Thunder Valley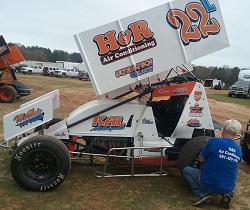 March 9th. In two weekends of racing action, Team XXX is 2 for 2 in Southern United Sprint racing for 2019. This weekend, it was 70 year old Kent Lewis leading the charge, taking the victory in his XXX at Thunder Valley Speedway in Glenmora, LA.
March 8th, 2019 - Clean Sweep for Jones at Murray Bridge Anniversary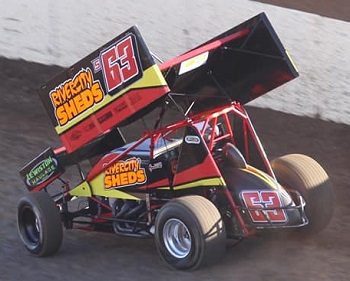 March 8th. On a night where Murray Bridge Speedway in South Australia began celebrating their 60 year anniversary, native son Ryan Jones celebrated with his local fans with a sweep of the night in his XXX chassis. Jones was fast time in time trials, won both his heats and took the top spot in the nights main event.
March 2nd, 2019 - Harris Bros Go 1-2 in XXX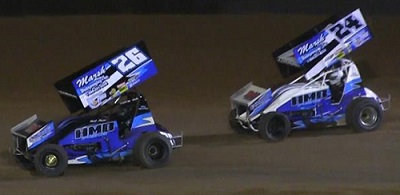 March 2nd. Opening weekend in Texas for the Southern United Sprints saw the Harris Brothers, Jacob and Tyler, complete a 1-2 finish in their XXX chassis. Starting 8th on the field, Jacob trailed brother Tyler (who started 6th) late in the race amongst heavy traffic. Jacob saw an opening to take the lead amongst the slower cars, throwing a slide job that stuck and using a slower car as a pick to take the lead and hold on for the victory.
Febuary 23rd, 2019 - Lloyd Laps 'Em at Milton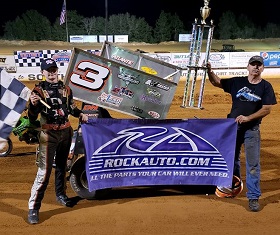 Febuary 23rd. The USCS 600 ran at Southern Raceway in Milton, FL this past weekend. The only thing that stopped young Trynt Lloyd from taking the win on both nights was a failed water pump Friday. On Saturday night, Lloyd and his XXX 600 nearly lapped the field, winning his heat race and putting on a dominant showing in the feature, holding a near full track advantage as the checkered flag fell.
Febuary 16th, 2019 - Harris Wins Wingless at Sunline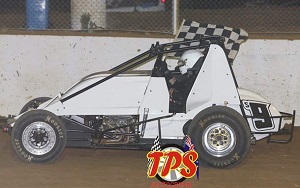 Febuary 16th. We love first time winners at XXX! Congratulations go out to Ben Harris, who won wingless for the first time on Saturday night. Running at Sunline Speedway in Stockyard Plain, South Australia, Harris was third and second in his two heats, and followed that up with a win in his XXX chassis for the feature.
Febuary 9th, 2019 - Sweep for Chadwick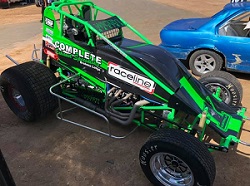 Febuary 9th. Joel Chadwick swept the night in the Wickett Racing XXX chassis on Saturday. Running at Murray Bridge Speedway, the reigning AU champ started fifth in his first heat and won it, then fourth in his second heat and won it, earning him a pole position start for the main. Joel was dominant in the A Main, giving him and the team huge momentum heading into the title race in two weeks.
Febuary 9th, 2019 - Parr Bests All Stars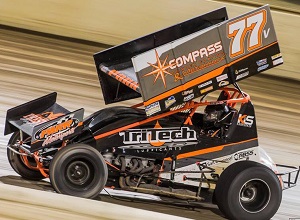 Febuary 9th. Brayden Parr had high confidence coming into the weekend with the Australia Sprint Car All Stars. After a solid showing at the Grand Annual Classic, Parr took that confidence and translated it into a drive from fifth to first on Saturday night, taking his first win of the 2018/2019 campaign at Heartland Raceway in Moama, NSW. Congratulations Brayden, Adrian and all the team.
Febuary 2nd, 2019 - Sixth Straight Win Nets National Title for Kofoid
Febuary 2nd. When car owner Daniel Anderson brought California's Buddy Kofoid and crew chief Doug Rutz out to New Zealand for a month of racing, the goals were clear: Win Races and Have Fun. Both goals have been accomplished with Buddy's sixth straight win on Saturday night at Central Motor Speedway in Cromwell, dominating the field on his way to earning the 2019 New Zealand National Championship. Racing a two night format with points being accumulated from heats on night one and two, Kofoid was the top scorer from the first night of racing and by the end of heats on Saturday, had earned the outside of the front row. With 50 laps on tap, Kofoid was again flawless, gapping the field on a late restart to score the win and the championship in the teams XXX chassis.
Febuary 2nd, 2019 - Chadwick Tuning Up to Defend Title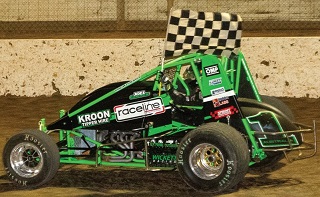 Febuary 2nd. Joel Chadwick is the reigning Australia National Champion for Wingless Sprintcars, and on Saturday night he got tuned up for the upcoming championship event with a win at Murray Bridge Speedway in South Australia. From the inside pole, Chadwick went to the high groove of the track and nearly used up his entire right rear tire as he blistered the track for the win in the Wickett Racing XXX Chassis..
January 29th, 2019 - Kofoid is Red Hot in New Zealand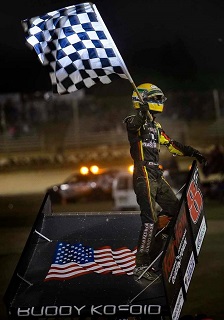 January 29th. No driver on the planet has racked up more sprint car wins than Buddy Kofoid aboard the Daniel Anderson / Doug Rutz #8 USA XXX chassis in New Zealand to start 2019. After finishing out 2018 with a disappointing engine failure on New Years Eve, Kofoid has gone undefeated this year – 5 wins in 5 races. The first came on New Years day at Central Motor Speedway in Cromwell. He followed that up with three straight wins at Ruapuna Speedway in Christchurch, taking victories on the 13th, 25th and 26th. Kofoid also won on Tuesday the 29th at Riverside Speedway in Invercargill. His New Zealand trip will finish up with a run for the national title, coming at Ruapuna on the 1st and 2nd of February. Congrats to Buddy, Doug, Daniel, Jim and the whole team on the awesome run so far!
January 12th, 2019 - Schuchart Shoots To Historic Scott Darley Challenge Win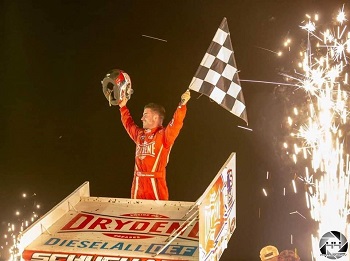 January 12th. A huge crowd squeezed into the Valvoline Raceway for the last ever running of the Scott Darley Challenge and they weren't disappointed. When the dust selttles, Logan Schuchart was the last ever winner of the Scott Darley Challenge at Valvoline Raceway. The Hanover Pennsylvania born and bred throttle stomper expertly steered his Drydene / Motorguard #1s Triple X to victory in the 38 lap main event to lead home Ian Madsen in second and Cory Eliason third in a photo finish for second place. Schuchart and his Queensland car owners John and Vicky Jane Weatheall could not wipe the smiles off their faces as the team picked up their best ever Australian result and a $19,000 payday.
January 12th, 2019 - Buddy Gets 2nd Win At Ruapuna Speedway in New Zealand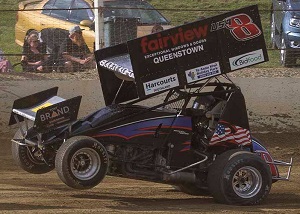 January 12th. Seventeen year old Michael 'Buddy' Kofoid showed his undoubted class when he dominated the sprintcar racing in what was his first outing on the Ruapuna track and threw down a clear marker for the Gold Cup and the Salute to Goodie that with be raced at the track in a double header on the 25 and 2 of January. Kofoid demolished the 15-lap record when winning the opening heat from Matt Honeywell and Caleb Baughan. After starting mid pack Kofoild was in third place by the end of lap four and after getting by Baughan set out after Honeywell and took the lead on lap ten and quickly opened- up a commanding lead, extending it by over a second for the next five laps to win by over six seconds and smash the old record, held by former multi NZ champion, Allan Wakeling by over 5 seconds stopping the clock at 3 minutes 27.0940 seconds. With the track then slicking-off Kofoid again dominated the second heat lead from flag to flag, using the high-line to again win by over six seconds, or over half a lap from Luke Keegan with Nelson's Conner Rangi in third place. The Californian continued his dominance when making it a clean sheet to claim the Feature win again leading from the opening lap. With Kofoid extending his lead with each lap interest focused on the minor placings with Keegan holding second placed until passed by Jayden Dodge on lap eight. Rangi again then had a great dice with Keegan before the Nelson driver got by going on to take third place from Keegan from Matt Honeywell and Shaun Ashton.
January 2nd, 2019 - Kofoid Gets First XXX Win Of 2019 At Central Motor Speedway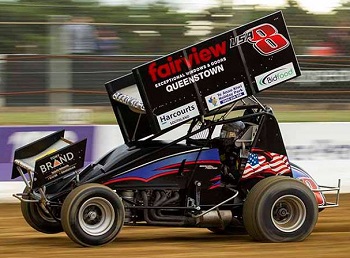 January 2nd. He's been said to be a freak on the race track and last night he showed his class flying round Heavy Trax Hire Central Motor Speedway. Lapping at least 3/4 of the field, Buddy Kofoid took out the feature win! One spectator said that they were not sure he even took his foot of the loud pedal while winning the feature in front of Connor Rangi (57n) and the man who brought him to NZ, Daniel Anderson (44t).