First National Win for Reutzel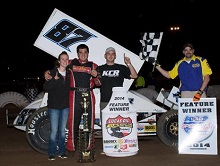 April 12th. To be the best, you have to challenge yourself against the best competition. Aaron Reutzel can now list his name amongst the best as he picked up his first career Lucas Oil ASCS Nation Tour win on Saturday night in his XXX chassis. Reutzel led wire to wire, running away from the field in clean air until the only stoppage of the race at lap 8. On the restart, Aaron again shot out like a rocket, stretching to a big lead before encountering lapped cars on the 16th circuit. The Clute, TX native worked diligently through the backmarkers while his lead gradually dwindled. With just five to go, Sean McClelland had closed to striking distance, but a thread the needle move between two lappers with 3 to go sealed the deal for Aaron. Our biggest congratulations go out to Aaron, his future wife Shelbey and crew chief Ryan on the victory!
Burt Back in Victory Lane at Marysville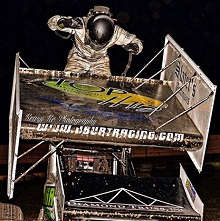 April 12th. A wire to wire win for Jeremy Burt put the #2b XXX back in victory lane this past Saturday night, but the path to victory was harder than you'd think. Burt set quick time on the night and at the outset of the main, had his work cut out for him with a deep invert draw. Luck worked in his favor on lap one, as the front row made contact, wiping out a number of cars with them and moving Jeremy to row one for the subsequent restart. At the drop of the green, Burt was gone, zooming out to a substantial lead until lapped cars reared their head. In the midst of heavy lapped traffic, Jeremy routinely turned away the challenges of the second and third place cars to park it in victory lane.
Hallett Heads XXX Podium in AU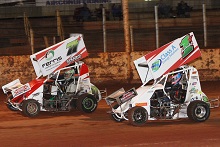 April 12th. Brock Hallett is finishing his Australian racing season on a high note, as the Australian National Champion won again this past weekend. Hallett took the Cates Motorsport XXX 600 to victory at Murray Bridge Speedway in South Australia, narrowly missing out on a track record in the process. Hallett was joined by teammate Lochie Cates on the podium, who ran third in his XXX.
Bates Rates Best at CCS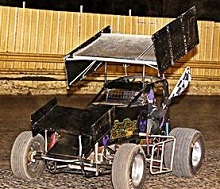 April 11th. Another week in the books and another win in Oklahoma at Creek County Speedway in Sapulpa. This week, it was Brent Bates in the #17 XXX sprint car winning the main event. After finishing second in his heat, Bates toppled 19 other drivers to score his first victory of the 2014 campaign.
Siegel Wires Lincoln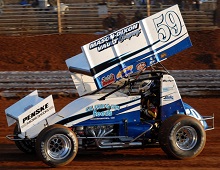 April 5th. New Oxford's Jim Siegel started on the pole and led every lap picking up his tenth career Lincoln win in the 25-lap 410 sprint car feature Saturday night. "The track was super-fast and hard to pass on tonight, said Siegel upon exiting his Mason-Dixon Vault Company #59 XXX chassis in victory lane, "It was a good night to have a little luck and draw a good number for the heat race. I knew lapped cars were holding me up, so I thought 'It's time to sit up in the seat and go.' The car was a lot faster than what I was pushing it, but when the track's like this and there's not much passing, you have to just make it wide and go as fast as you need to".
This underscored a good night for XXX sprint car chassis at Lincoln with Brian Montieth living up to his nickname, running on the edge all night chraging from 18th starting spot to 3rd. And Freddie Rahmer picking up his first B-Main victory.
Mattox On Top at Creek County
April 4th. Fred Mattox found some early season success this past Friday night. Racing with the Championship Sprints at Creek County Speedway in Sapulpa, OK, Mattox won his first race of the season over the 17 car field.
McAfee Lands in the Winner Column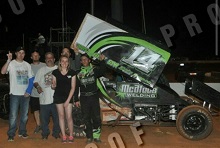 March 22nd. Belated congratulations go out to another Team XXX winner, this time in Texas. John McAfee piloted his XXX 305 Sprint to the win on Saturday, March 22nd at Gator Motorplex in Willis, TX.
Haud Wins Sprint Invader Season Opener at 34 Raceway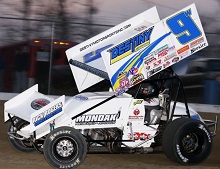 March 30th. On opening night for the Sprint Invaders, Jac Haudenschild scored a victory in the Rock Rogers owned #9w XXX on Sunday night at 34 Raceway in Burlington, IA. After winning his heat race, Haud would start outside row three on the main event. Jac worked his way to second place by lap 13 and caught and passed the leader with two laps remaining to take the victory, his first of the season.
Schuck Collects First Career Win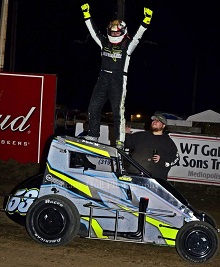 March 30th. All of us at XXX love being part of a drivers first win, and this weekend we were proud to play a small part in Aaron Schuck's first career victory, coming with the IMRA Midget series on Sunday night at 34 Raceway in Burlington, IA. To Aaron and his brother Matt – Congratulations!
McClelland Triumphs at CCS
March 30th. As he has done since 2007, Brian McClelland has again added his name to list of winners with XXX chassis. McClelland was the Saturday night winner in the Champ Sprint division at Creek County Speedway in Sapulpa, OK.
King Country Six Shooter Champs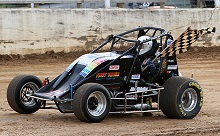 March 29th. The 2014 running of the King Country Six Shooter Championship is in the books, and Daniel Thomas is standing tall as this year's grand champion. Utilizing a point's based format to crown the victor, Thomas took two firsts and a third in race competition during the evening in the Fast Times Rods #69 XXX.
TeamXXX News Archive....



Featured Product
Our Press Guys Can't Keep Up With The Wins

BAD FOR THEM. GOOD FOR YOU!

If you are the first to inform us of a XXX A-Main (Feature) chassis win that is not listed in the "Latest TeamXXX News"

(column to the left) by Monday at 5:00pm PST ...
you will win an absolutely
FREE T-SHIRT
(no cost to you). Simply click here to submit an entry.
Hoffman and Bacon Take on USAC in 2014
| | |
| --- | --- |
| | For their 85th year of Sprint Car Racing, the Hoffman Auto Racing team has once again selected one of the top young drivers in the country, Brady Bacon, to compete for the USAC National Championship in 2014. The team will be looking forward to extending their lead in the USAC All Time Wins list, and Bacon will look to build on a late season surge that has the "Broken Arrow Bandit" primed for championship results. |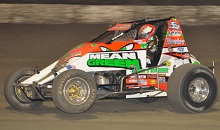 Consistency was the hallmark for Bacon and the Hoffman Auto Racing team in 2013. Bacon continually put the Mean Green #69 XXX in the top ten, and often top five, night after night. Following a strong start in Florida, where Brady took two thirds and a sixth, Bacon tackled the tough competition in the Midwest while also splitting time driving his own Fatheadz Eyewear #99 XXX in winged 410 competition. Brady ended up with two sprint car wins on the season, the first coming with the Hoffman team at I-96 Speedway in Lake Odessa, MI which was the 82nd career win for Hoffman Auto Racing in USAC competition. Bacon was a winner in his own car at Eldora in October, winning a thrilling race in freezing cold conditions.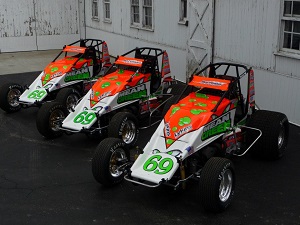 "I am extremely excited about our 2014 campaign. We had an extremely strong team at the end of 2013 and I hope we can build on that. I know the whole team has been working tirelessly throughout the offseason to ensure we have the best equipment possible to compete for the USAC championship" said Brady.

Richard Hoffman, owner and president of Hoffman Auto Racing: "When my father founded Hoffman Racing in 1929, he hoped the family racing tradition would continue and here we are, 85 later, with three generations of the family involved and still a championship contender. We had a good first full season with Brady and we are excited to compete for our 10th USAC National Sprint Car Championship." VP of Engineering, Rob Hoffman added: "Brady and I have had a year experience working together with the XXX car and his shock package and we made big strides. We were fast every race and with a little more luck this year, we will be knocking on the door for championship number 10."
Hoffman Auto Racing and Brady Bacon both choose XXX Chassis for Sprint Car competition. Follow results for Brady and the Hoffman Auto Racing team at www.bradybaconracing.com and www.hoffmanracing.com. Brady and the Hoffman Auto Racing team kick off USAC competition February 19th at Bubba Raceway Park in Ocala, FL.
The Posse Roster Gets Even Stronger!
The incredible 2013 campaign for Team XXX in Pennsylvania culminated with our first National Open win, courtesy Fred Rahmer and the Sell Racing Team. With Fred calling it a career, how could Team XXX top everything we did last year? By adding 2 more future Hall of Famers to the Roster! Team XXX is once again "Posse Strong", with the following drivers slated for competition in XXX Chassis in 2014 ...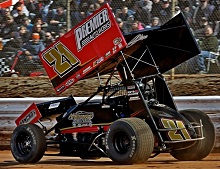 No driver was hotter down the stretch of 2013 than "The Edge", Brian Montieth. The Phoenixville, PA native piloted the Jerry Parrish/Premier Auto Works #21 XXX to four wins over the final six weeks of competition, and captured nine total victories during the year. Montieth was "Mr Memorial" in 2013, winning the Weldon Sterner, Brandon Little, Billy Kimmel and Kenny Weld Memorial races over the course of the season. The Premier Racing team returns to its roots with a retro red design this year.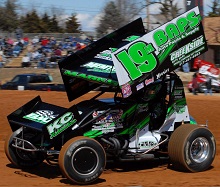 Brent Marks is stepping up his travel schedule in 2014. The "Myerstown Missile" has over 100 shows scheduled this year, including trips to Florida Speedweek, The Kings Royal and a return visit to the Knoxville Nationals. A multiple time winner in 2013, Marks will not be running for a points title this year, opting instead to take his family owned #19m XXX to as many different tracks and venues as possible as he furthers his racing career.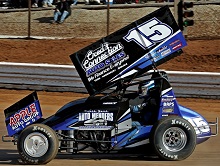 Adam Wilt returns again to Team XXX in 2014 with tons of momentum carried over from last season. Hailing form York, PA, Wilt was a consistent top five finisher over the final two months of last year, and comes into this year's campaign with "Lethal" Lee Stauffer now turning wrenches on his North York Auto Menders #15 XXX.
Derek Sell returns to the seat of his father's #20s XXX this year on a part time basis. A Penn State student, Sell won $10,010 at Susquehanna in October in only his second race of the year.
The first of our new drivers to our list, Team XXX is excited to welcome Lance Dewease to the roster in 2014. Racing with Dietz Motorsports, The Fayetteville, PA driver will pilot a XXX chassis for the first time in February.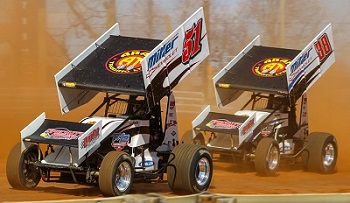 While retired from the cockpit, Fred Rahmer will continue to have an impact for XXX under his new role: Team Owner. The Salfordville, PA Hall of Famer will be the car owner for his sons Freddie and Brandon at Lincoln Speedway, and field a car for The Black Bandit himself, Stevie Smith, at time trial shows around the area. Crew chief Moon Byers returns to help with setup and crew duties on the cars.
Design Updates on XXX 600 Posts Winning Results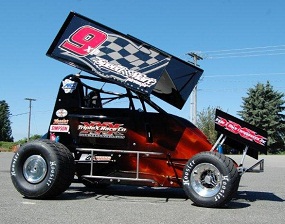 Year 4 of the XXX 600 chassis was another success, with the updated designs and features of the 2011 chassis model playing a big part in the races that were won all across the US, Canada and Australia. Josh Shipley was the big winner for Team XXX in 2011, winning multiple features and the ASCS 2 Canyon Region Title as well.
The 2011 XXX 600 chassis made two significant geometry changes. The first change was the advancement of the radius bend on the lower frame rail toward the rear of the car. By moving the bend forward, we eliminated chassis drag, which helped the cars maintain speed entering the turns. The second change was the addition of a second set of rear radius rods spuds, which allows the driver / crew an up or down adjustment on the back of their cars. The 2011 changes did not necessitate a change in any XXX components. Prior year components will fit on 2011 and newer chassis.
Josh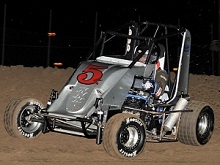 Shipley made his mark in Arizona with the ASCS 2 Canyon Region. With his three wins and countless top five finishes, Shipley was good enough to lock up the points title weeks before the championship race was contested. Shipley's feature wins came on April 23rd at USA Raceway in Tuscon, July 1st at Thunder Raceway in Show Low and October 1st at USA again.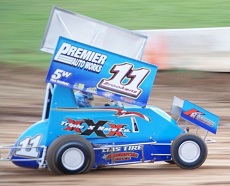 Jimmy Brookens again led the feature win list for all Team XXX drivers (Sprint & Midget included) with eight feature wins in 2011. Brookens did not run for a specific track championship, instead opting to pick and choose his tracks in the ultra tough Central PA area. Brookens wins came on March 20th at Shippensburg Speedway, March 26th at Trail Way Speedway, May 7th at Shippensburg, June 3rd at Path Valley Speedway, July 29th at Lindas Speedway, August 26th at Lindas Speedway, September 10th at Shippensburg, and October 21st at Path Valley.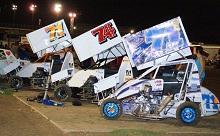 The Estes Family has been the Team XXX standard bearers in Texas for quite some time, and 2011 was no different with both DJ and Colby Estes winning races in their XXX 600s. DJ picked off three more victories in 2011, coming at Cowtown Speedway on April 9th, Heart o' Texas Speedway on April 15th and Cowtown again on July 15th. Colby's wins came on April 16th and June 16th at Cowtown.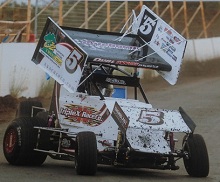 In international action, Chad Sullivan took the XXX 600 to new heights in Australia, winning two rounds of the Formula 500 Stampede Series. In addition, Sullivan set himself up for big results on the biggest stage, taking home 4th place over the week + of action in the Oval Express Series and contending for race wins every night in the Ken Willsher owned #5 XXX.

Other 600 main event winners over the season included Jake Hummel in Pennsylvania, Johnny Boland in Texas, Skyler Gee in Alberta, Kara King in Illinois in Powri action and Bill Thomas in New Jersey.
XXX Midget Chassis Pays Dividends for Anderson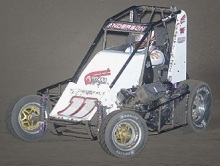 Brett Anderson's first season in a XXX Midget has brought him to new heights in his racing career. The Belleville, IL based driver currently leads the points in the nation's premier Midget sanction, the POWRi Lucas Oil National Midget Series, boasting a 200+ point advantage over Andrew Felker as of this writing. Anderson's rise to the top in his Fontana powered XXX started with a win at Valley Speedway in Grain Valley, MO on May 4th. With a second and third place finish over the weekend of 5/18-5/19, Anderson vaulted to the top of the standings for the POWRi midgets. Brett further extended his lead with a race win on Friday June 1st at Fayette County Speedway in Illinois. With two throw out races to be calculated in, Anderson should gain even more breathing room in the final tally, as Anderson missed the first races of the year in Texas yet still leads the standings.
XXX Midgets Ready To Ship
XXX Midget Kits are in stock and available for immediate shipping. Chassis and body kits begin at $2757.00. XXX Midget components are compatible with our chassis and with most major manufacturers in the market today.
Tell Us What You Think
Fill out a customer satisfaction survey...
Submit
a testimonial ...



XXX Chassis
Champions in 2014
Brock Hallett
2014 Australia Formula 500 National Champion

Andy Erksine
2014 Central Motor Speedway Champion
2014 Central Otogo Sprint Car Champion

Daniel Thomas
2014 King Country Six Shooter Champion

Wayne Johnson
2014 Ronald Laney Memorial King of the 360s

Travis Rilat
2014 Tyson Perez Memorial Champion

Blake Hahn
2014 Tulsa Shootout ECOtec Midget Champion

Jamie Larson
2014 Ruapuna Speedway Gold Cup Champion

Jason Scott
2014 New Zealand South Island Champion
XXX Chassis
Wins in 2014
Date
Driver
Track/Series/Location
4/12
Aaron Reutzel
ASCS National
I-30 Speedway
Little Rock , AR
4/12
Jeremy Burt
Marysville Raceway Park
Marysville, CA
4/12
Brock Hallett (600)
Murray Bridge Speedway
Murray Bridge, SA Australia
4/11
Brent Bates
Creek County Speedway
Sapulpa, OK
4/5
Jim Siegel
Lincoln Speedway
Abbottstown, PA
4/4
Fred Mattox
Creek County Speedway
Sapulpa, OK
3/30
Jac Haudenschild
Sprint Invaders
34 Raceway
Burlington, IA
3/30
Brian McClelland
Creek County Speedway
Sapulpa, OK
3/30
Aaron Schuck (Midget)
IMRA
34 Raceway
Burlington, IA
3/29
Daniel Thomas (Non-Wing)
King Country Six Shooter Champs
Kihikihi Speedway
Te Awamutu, New Zealand
3/29
Mitchell Moore
WAR
Lebanon-Midway Speedway
Lebanon, MO
3/22
John McAfee
Gator Motorplex
Willis, TX
3/22
Daniel Anderson
Central Motor Speedway
Cromwell, NZ
3/15
Daniel Thomas
Western Springs Speedway
Auckland, NZ
3/15
Brock Hallett
(600)
Australia National Title
Perth Motorplex
Kwiwana Beach, Western Australia, AU
3/15
Adam Wilt
Icebreaker 30
Lincoln Speedway
Abbottstown, PA
3/9
Daniel Anderson
Ruapuna Speedway
Christchurch, New Zealand
2/22
Wayne Johnson
Ronald Laney Memorial King of the 360s
East Bay Raceway Park
Tampa, FL
2/22
Brock Hallett (600)
Speedway City Twin 15s #1
Speedway City
Adelaide, South Australia, Australia
2/22
Sam Putland
Speedway City
Adelaide, South Australia, Australia
2/22
Brock Hallett (600)
Speedway City Twin 15s #2
Speedway City
Adelaide, South Australia, Australia
2/21
Wayne Johnson
Ronald Laney Memorial King of the 360s
East Bay Raceway Park
Tampa, FL
2/20
Brady Bacon (Non-Wing)
USAC National Tour
Bubba Raceway Park
Ocala, FL
2/20
Parker Price-Miller
East Bay Raceway
East Bay, FL
2/8
Travis Rilat
Tyson Perez Memorial
Borderline Speedway
Mount Gambier, South Australia, Australia
2/8
Dylan Willsher (600)
Tasmanian F500 Title
Carrick Speedway
Carrick, Tasmania, Australia
2/2
Troy Jordan (Midget)
Lucas Oil Southern Speedcar Tour
Nyora Raceway
Nyora, Victoria Australia
1/31
Jason Scott
South Island Sprintcar Championship
Riverside Speedway
Invercargill, NZ
1/24
Brady Bacon (Non-Wing)
USAC SW
Canyon Speedway
Peoria, AZ
1/24
Kenny Hilton (600)
Winter Challenge Series
Canyon Speedway
Peoria, AZ
1/20
Jamie Larson
Gold Cup
Ruapuna Speedway
Christchurch, NZ
1/10
Dylan Willsher (600)
Speedway City
Adelaide, South Australia AU
1/4
Blake Hahn(Midget)
Tulsa Shootout
Tulsa Expo Center
Tulsa, OK
1/4
Kane Newcombe (Non-Wing)
Southern 500 Speedway
Portland, Victoria AU
1/1
Andy Erksine
Central Motor Speedway
Cromwell, New Zealand
39 XXX Chassis
Champions in 2013
Fred Rahmer
(1) WoO National Open Champion
(2) Williams Grove Speedway Champion
(3) Lincoln Speedway Champion
(4) Central PA 410 Point Series Champion
(5) Jack Gunn Memorial Champion

Brian Montieth
(1) Weldon Sterner Memorial Champion
(2) Barndon Little Meorial Champion
(3) Billy Kimmel Memorial
(4) Kenny Weld Memorial

Scotty Thiel
(1) UMSS Open Wheel Nationals Champion
(2) UMSS Mighty Axe Nationals Champion

Jason Scott - South Island Sprint Car Champion

Brendan Quinn - South Australian 360 Champion

Dean Brindle - NZ Bay Champion

Adam Wakeling - NZ North Island Six Shooter Champion

Duncan Panton
(1) European Champion
(2) English Championship
(3) UK Sprint Car Dirt Series Championship
(4) Long Track Championship

Trevor Turnbull - Xtreme Cup Champion

Jack Sodeman
(1) Mercer Raceway Park Champion
(2) Lou Blaney Memorial Champion

JJ Grasso - Jersey Rush Champion

Kyle Miller - NWWT Non-Wing Nationals Champion

Zac McCabe - Skagit Sportsman Sprint Showdown Champion

Niki Young - Lincoln Speedway 358 Champion

Matt Covington
1) ASCS Sooner Region Champion
2) ASCS LoneStar Region Champion

Kelsey Carpenter - Skagit Speedway 360 Champion

Rocky Borys - Castrol Raceway Sportsman Champion

Steve Parker - Skagit Speedway Sportsman Champion

Sean Becker – 2013 Civil War Series Champion

Rob Lindsey – 2013 NWWT Champion

Jay Cole – 2013 Grays Harbor Raceway Champion

Rodney Henderson – 2013 Sprint Series of Texas Champion

Tyler Thomas - 2013 Twister Nationals Champion

Adam Trimble - 2013 URSS Colorado Region Champion

Jamie Larsone - 2013 Auckland Champion

Mike Boston - 2013 Eagle Raceway IMCA Sprint Champion

Daniel Thomas - 2013 Auckland Six Shooter Champion
251 XXX Chassis
Wins in 2013
Click a link for a complete listing of chassis results ...
Sprint Car
Midget
600 Mini Sprint